About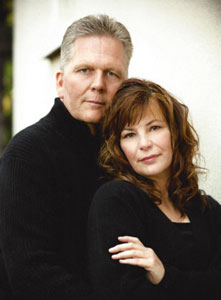 Brad Miller - president and owner of Impressive Homes - has been building custom homes for over 25 years. Although his projects are located primarily in Utah, he also builds across the Western United States. His experience ranges from small personal houses and re-models to multi-million dollar custom homes and commercial buildings. These projects have won numerous awards including the 2006 People's Choice Award giving Impressive Homes a reputation of quality and beauty.
Brad spent many years working with other builders in roofing, drywall, painting, and many other areas of construction. This gave him the hands-on experience needed to build a good home. He can guide you through the process, one on one, with a background you can trust. Brad tries hard to answer any questions and resolve any problems with you. He still uses the same hardworking craftsmen he knows and trusts but also takes the time to personally inspect all of his projects regularly to insure that everything is running as planned.
This, however is not the only thing that sets Impressive Homes apart from other builders; Brad has an open book policy. All costs are provided for up front with a detailed breakdown and no hidden costs. Each invoice is presented to the homeowner to avoid unnecessary financial burdens. Brad is known for his honest, sincere, and personal approach to business.
Impressive Homes isn't just about a quality home. Its about a quality experience.
Contact
Are you interested in building a custom home? If so, please call or text Brad Miller (Impressive Homes owner) at